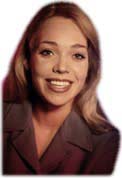 "...secure and easy ordering online..."
Control Panel
Manage your web hosting account from anywhere via a browser based control panel, where tasks such as adding or managing email accounts is a breeze.
Connectivity
Our web hosting servers are in state-of-the-art facilities with high speed connections to the Internet, ensuring nothing but the best performance for your web site.
Need More?
Ask about custom web hosting configurations to suit your needs.
Design, Programming & E-commerce
Our custom design shop can help you with designing and programming your site, including a shopping cart, real-time credit card processing, and a merchant account.
---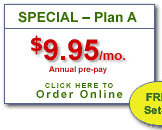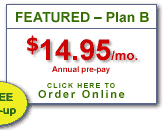 150MB disk space
(3000+ pages)*
250MB disk space
(5000+ pages)*
3 GB/mo bandwidth
5 GB/mo bandwidth
Unlimited email aliases (addresses)
Unlimited email aliases (addresses)
25 login accounts
50 login accounts
---
MySQL Database
Excellent support from knowledgeble staff.
Full FTP access.
PHP 4.
CGI-BIN.
Perl 5.
SHTML / Server Side Includes
MS FrontPage Extensions.
Free setup.
Free domain transfer.
$18/yr domain registration.
(additional cost)
Multimedia: HTTP video/audio streaming, Flash, Shockwave, mp3, etc.
Statistical log reports.
Administrative control panel.
yourdomain.com.
Point multiple domains to your site.
Majordomo.
Email forwarding.
"Catch-all" email addresses.
POP3 and Web-Based Email.
Optional SSL.**
*Number of pages based on average page size of 50KB (this page, including images and external stylesheet, is less than 34KB).
**SSL Encryption add $5.00/mo.
Get your account started immediately.
Order online with your credit card and receive your new web hosting account within one business day (check and money order payments activated upon receipt).